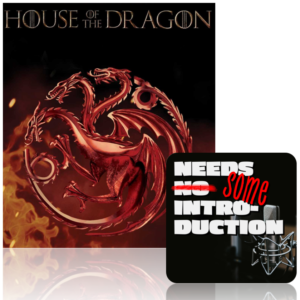 Saturday Jul 16, 2022
E123: Thor Love and Thunder, The Boys Season 3, Ms Marvel, The Old Man - Spoiler Special
Time Stamps:
Better Call Saul: 6:00
The Boys: 19:00
Stranger Things: 23:00
Ms Marvel: 26:00
Thor Love and Thunder: 30:30
Dr Strange in the Multiverse of Madness: 39:30
The Old Man: 55:00
It's a free ranging conversation this week. We end up spoiling the new Thor movie as well as the first season of Ms Marvel. Plus we wander into the finale of Stranger Things and even spoil Dr Strange 2 and the latest Spiderman movie. 
Then Celia and I discuss the fourth and fifth episodes of the Old Man, a show that has squandered all the initial good will that we felt for it.
Lastly, we discuss the Anthony Bourdain documentary, Roadrunner.
https://www.vulture.com/2021/07/the-15-best-episodes-of-anthony-bourdains-parts-unknown.html
Comments
(0)
To leave or reply to comments, please download free Podbean or